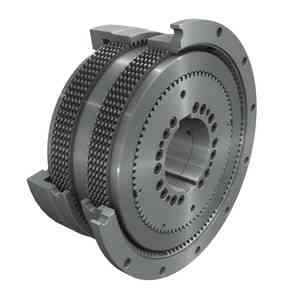 Thanks to the large force available for actuation and the use of the steel/sinter combination, which has very low wear characteristics, hydraulically actuated Ortlinghaus Sinus® multi-plate clutches, brakes and clutch/brake combined units are suitable for a range of applications in mechanical engineering, motor vehicles and transmission systems.
The cooling oil, which is led through the plates in a precise manner, allows the heat, which varies depending on the particular application, to be dissipated efficiently.
To a very large extent these clutches and brakes are wear free and require no maintenance!
For further information concerning technical data, dimensions and required data for dimensioning please contact Orttech at 440-498-7458 or info@orttech.com